Join our Sixth Form today!
Find out how to join our successful and growing Sixth Form.
Applying on results day?
If you are collecting your GCSE results on the 25th August 2022, you can come to Waverley School, 311 Yardley Green Road, B9 5QA to complete an admissions form and the interview on results day.
If you are a current Waverley School student, then please see a member of the Sixth Form admissions team when you collect your results.
If you are joining our Sixth Form from another school, visit Main Reception from 11:00AM on the 25th August 2022 to meet with an admissions tutor.
What makes our Sixth Form a special place to study?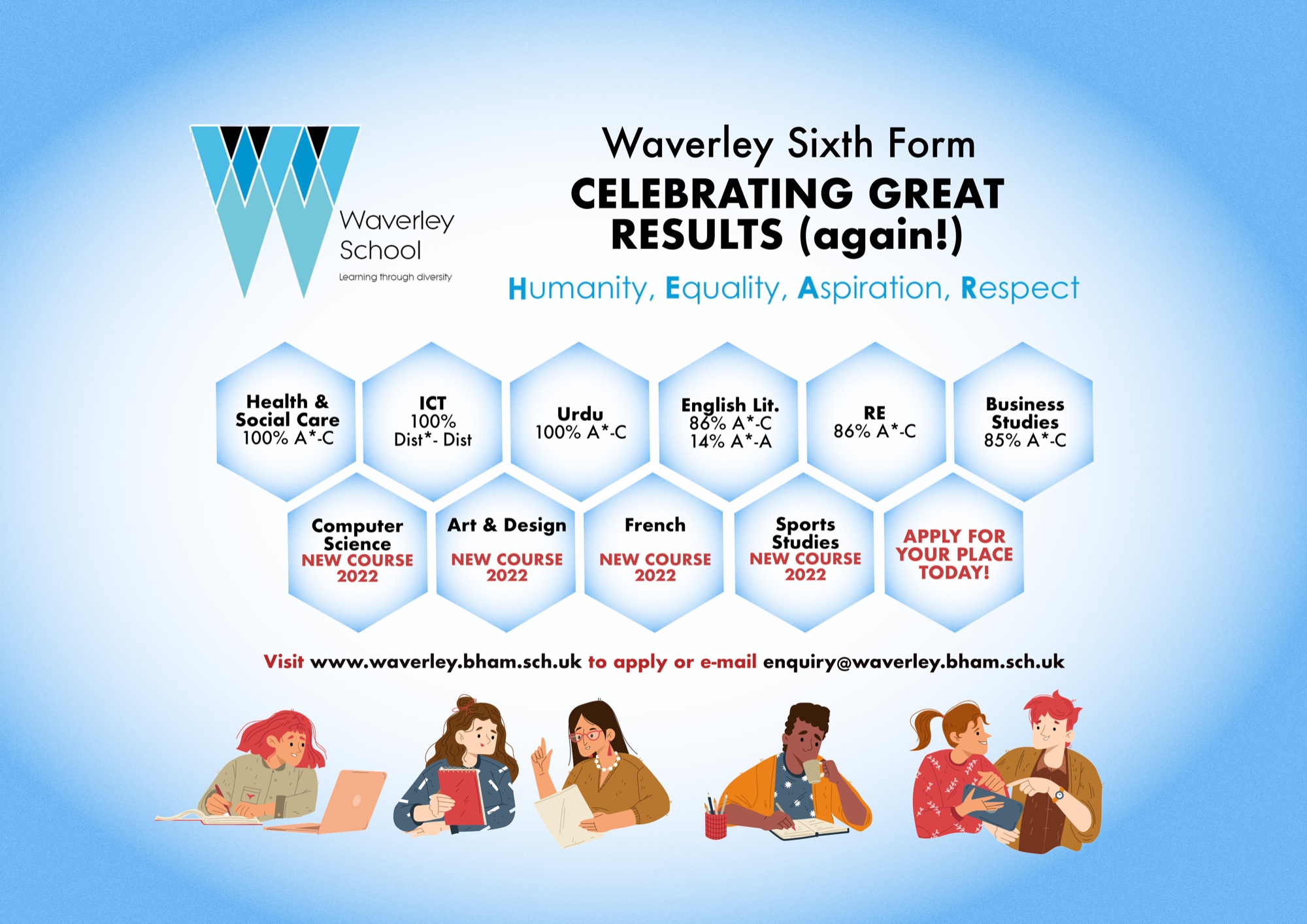 Our Sixth Form is a great place to learn and study. Every student is valued and supported to achieve their best. Our staff work hard with our students to secure great destinations after college. You'll be nurtured with good work experience opportunities, a supportive staff body, and a great community of fellow students.
You can find out more about what makes us special by clicking here.
Our students are what makes our Sixth Form community a special place to study, learn, and grow.
What courses are on offer?
We have just a few spaces remaining on our exciting range of courses for next academic year (2022-2023). We have launched a brand new suite of qualifications to support you with your next steps. Take a look at our course list below or visit our Curriculum pages to find out more.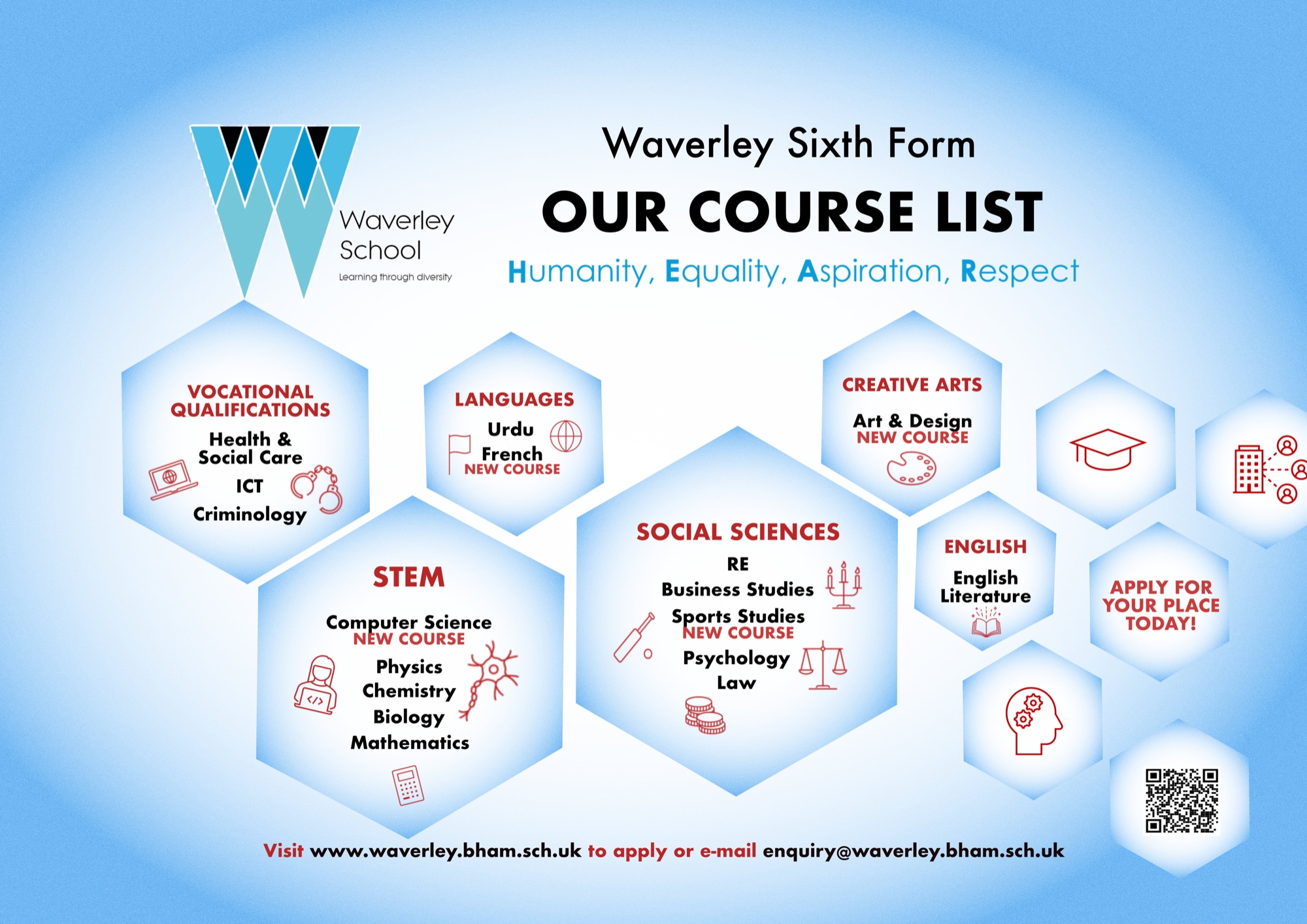 Would you like to know more?