Year 7 Form Tutor Time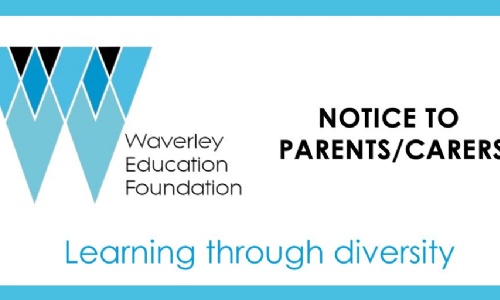 Dear Parent/Carer,
Year 7 online Form Tutor Time 8.45-9.10am
Year 7 online form tutor period will take place over the next few days via Microsoft Teams and is something we want to continue.
How the pupils access the form period?
Your child's Form Tutor or teaching member of the year 7 team will send your child an appointment via Teams for 8:45-9:10am on one morning in the next few working days. It does not happen every working day.
What is the aim of the session and what will happen during the session?
The aim is to meet the pupils to carry out a form time period- something that we do when pupils are in school and we would like to run remotely. The key aims are to have the face-to-face online check-in with pupils and to ascertain that everything is well and to check-in on their welfare.
Form Tutors will also talk to the pupils on screen and check that they are not only accessing school work, but are also completing and submitting what has been set. The session is also an opportunity for pupils to ask questions or bring up any matters regarding school work.
The Form Tutor will also carry out a short personal, social, health education tasks (PSHE) – this is an opportunity for supporting pupils with this very important aspect of their education.
The session is very important and I am asking for your support as parents and carers to ensure that your child can access the session on a device at the set time.
We have put in place a number of measures to ensure online safety within the session including recording it. The recording will be kept safe on our server.
Key messages:
Finally, I will just reiterate that your year 7 child should look out for an appointment invitation from their Form Teacher/a member of the year 7 Teaching Team.
The sessions started on Wednesday 19th January and will continue each day, however your child's sessions will be about once a week.
Monitoring Engagement of pupils in online school work:
From Monday 18th January subject teachers will be tracking lesson engagement in more detail and Teams assignments gives us an insight into how much pupils are engaging in all their subjects and how. Feedback from the tracker will feed through to parents via the weekly phone calls and to form tutors to support the session.
Final words:
We are evaluating the form time sessions and we aim to roll them out to all year groups with their form tutors very soon. Our welfare phones will continue.
If you have any questions or a query, please email directly to your child's achievement coordinator email address, this was recently sent to all parents as a reminder.
Yours sincerely,

Mrs A. Lloyd
Head of School- Secondary Phase