GCSE, A Level, and BTEC exams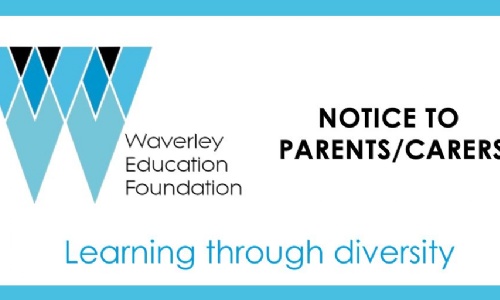 Dear Parents/Carers,
By now you may have seen the announcement from the Secretary of State Education regarding GCSE, A Level and BTEC exams. I wanted to write to you to update on current and summer exams situation.
Last week the Department for Education DfE confirmed that vocational qualification exams due to take place in February and March will not go ahead as planned. Ofqual has confirmed they will launch their consultation where views of alternative arrangements for these qualifications will be sought.
So far, we know that GCSE and A-level exams won't go ahead as normal this summer – and that the Government will work with Ofqual and exam boards on alternative arrangements. These alternatives arrangements are yet to be confirmed and we are awaiting further guidance from DfE.
There are a couple of important points that I want to draw your attention to:
There was a clear promise by the Secretary of State Education that all students in Year 11 and 13 will receive the recognition they deserve for their hard work. We don't yet know how this will be arrived at, but it will likely include some aspect of previous performance. Our students have made extraordinary progress since September, and this trajectory can be seen clearly in their interim reports that was sent to you early this month. We will update you when we have more details, but I want to stress that all the hard work students have put in this year – and that I'm sure they will continue to put in over the next few months - will all be worth it.
Progression – The Secretary of State stated that "no student should pause their ambitions." Waverley Sixth Form will be accepting students as normal in September, and will be flexible around entry requirements, as will all other sixth forms, universities and apprenticeships. No student should allow this to damage their ambitions for the future.
It's also worth reflecting that a grade is only a snapshot – the true value from qualifications is that they are a reflection of what you have learned. It is therefore very important that, regardless of the exam situation, students keep working hard and valuing education.
So, we will keep teaching Year 11 and Year 13 (along with other year groups) via TEAMS, they will keep learning, and they will get the rewards at the end of the year for their hard work.
It is very important that year 11 continue to engage in the 5 hours of lessons that teachers are uploading every day of the working week in term time. As January is only the half way mark in the year 11 study programmes and schemes of work, it is crucial that year 11 continue to be taught and continue to progress through the year 11 content for all courses in all subjects.
Year 11 course content, which can be described as knowledge and skills, is essential to cover in its entirety in order students to be key stage 5 ready; that is ready to start A-level, vocational courses or apprenticeship programmes. We do not want any year 11 to be unprepared for the step up into post-16 provision because they lack the required foundation knowledge and skills from key stage 4.
Please continue to support the school and your child by encouraging and monitoring engagement remote learning. Mrs Lloyd sent a parent mail in recent days about our remote education provision- please refer to it for further information.
If you have any concerns or queries, please contact the school via the enquiry email.
Thank you all for all of your continued support. Stay safe, stay well.
Yours faithfully,
Mr M Mirza
Vice Principal