Behaviour Policy Consultation for Secondary & Sixth Form Phase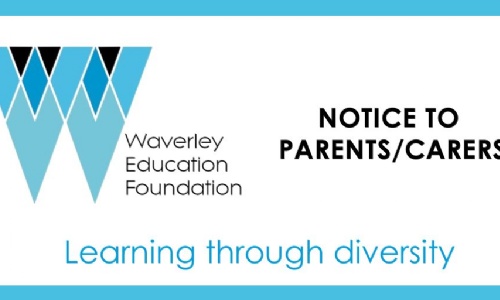 Behaviour Policy July 2021
Dear Parents/Carers and Pupils,
Behaviour Policy consultation
As part of our continual improvement, we have updated our school Behaviour policy, applicable to secondary and sixth form, for implementation in September 2021.
Please find attached a copy of the revised Behaviour policy and welcome responses to the consultation by Tuesday 20th July 2021 at 4pm.
If you wish to make a response, you can do so by email to enquiry@waverley.bham.sch.uk
We appreciate your kind attention.
Yours sincerely,
Mrs A Lloyd
Principal
Secondary & Sixth Form